Premier Homebuilder.
For Over 35 Years.
---
About Us
---
E & B has been in the building business since 1986 and has been building fine homes in Austin since relocating here from Dallas in 1998. Carol Eix and Tom Blackwell have a unique partnership that spans more than four decades. They met in 1976 while attending the University of Texas at Arlington.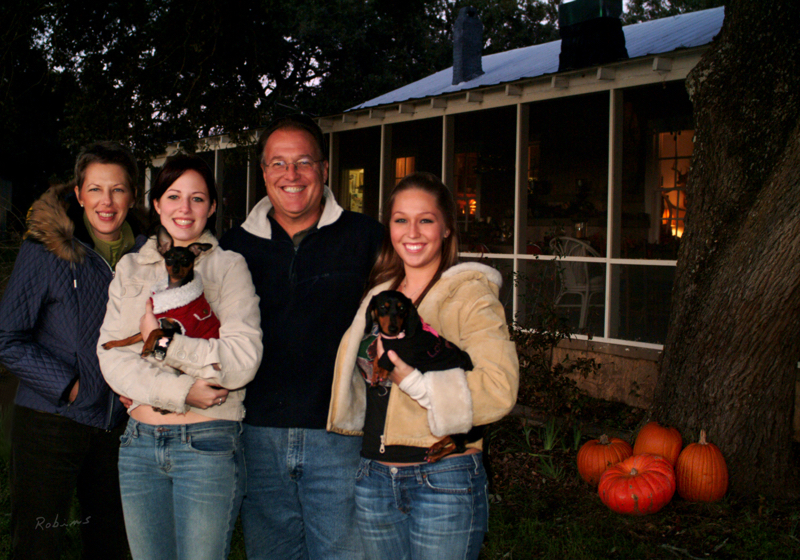 Carol received her Architectural Degree from UTA with the Design Option. Carol worked for several design firms in Dallas, such as MBI, Inc. and Medical Space Design, before starting Carol Eix Design in 1984. She worked mainly in commercial design and for several years designed and produced couture ball gowns for the Dallas debutante community. Starting in 2007 in addition to her design work with E & B she began producing the Carol Eix Design line of accessories for the Needlepoint industry and developed a nationwide wholesale business. This culminated in her buying Creative Stitches & Gifts a retail needlepoint store in Dallas in 2016 to extend her business into retail.
Tom began his career in the building business as a carpenter's helper at the age of 14. In 1972 he co-founded B&B Improvement Co. in Fort Worth. This company did all phases of remodeling and building both commercial and residential. During this time Tom personally worked in all phases of the building business from installing the foundations to nailing on the roofs, drywall/ tape & bedding to cabinet making. There is not a part of the construction process that Tom has not done with his own hands. In December of 1977 Tom Graduated from UTA with a BA in Foreign Language. Following college B&B Improvement Co. became one of the larger remodeling firms in east Fort Worth.
Carol Eix and Tom Blackwell were married in 1981 in Dallas. Tom and his partner Jay Brown dissolved B&B Improvement Co and Tom moved his "B" to Dallas and founded Tom Blackwell Renovations. It operated in the Lower Greenville Avenue area of old East Dallas specializing in the purchase and rehabilitation of the many old homes in that area as well as some commercial construction. Tom entered Baylor College of Dentistry in September of 1982 and graduated with a D.D.S. Degree in 1986. Tom and Carol founded Eix & Blackwell at that time to handle the many remodeling clients while Tom was in transition to his full time dental practice.
Tom Blackwell DDS opened in Preston Center in the spring of 1987. His dental career was cut short by a serious back injury suffered in a boating accident in June of 1993. Tom was forced to retire from his practice in 1994.
Carol and Tom moved to Austin in June of 1998. Their reason for moving to Austin was to live someplace fun and good for the family. They have two daughters, Katie Blackwell, 35 and Caroline Daigle, 33. Katie Blackwell is a Real Estate Broker and owner/partner of Austin Platinum Realty. She is instrumental in finding many of the locations for Eix & Blackwell projects and marketing those when completed.
Caroline has worked in the business since graduating from Texas State University in 2007. She graduated with a double major, Psychology & Spanish with a minor in Business. A perfect preparation for a career in building. She ran the financial side of the business and worked closely with Tom in on-site supervision and job management. She handled all on site Spanish speaking needs with our subcontractors. Caroline left the company in 2018 and along with her husband Joey Daigle presented Carol & Tom with their first Grandchild, Newt Daigle, on July 25th 2019
In May, 2019 Tom & Carol relocated to their ranch in Erath County, Texas. Living on the ranch has been a goal of Toms and it locates the partnership much closer to Dallas where Carol spends a lot of her time. It also brings Tom full circle with his long time high school friend and former business partner Jay Brown of Tahoe Custom Builders. Jay has been building in the area for over 10 years and has welcomed Tom into another partnership of sorts helping him with all the business he has created over the years of successful building. Eix & Blackwell has now moved exclusively into crafting fine custom homes for discriminating owners building their dream homes in the country.
Eix & Blackwell, Inc. is successful due to the unique combination of vision, artistic talents and space planning skills of Carol Eix with the construction experience and "a Dentist's meticulous eye for detail" of Tom Blackwell. In 2020 Carol and Tom celebrated a 44 year partnership and 39 years of marriage.
Affiliations
American Dental Association, Member
Dallas County Dental Association, Member